Ways to Turn Your Book Into a Movie or TV Show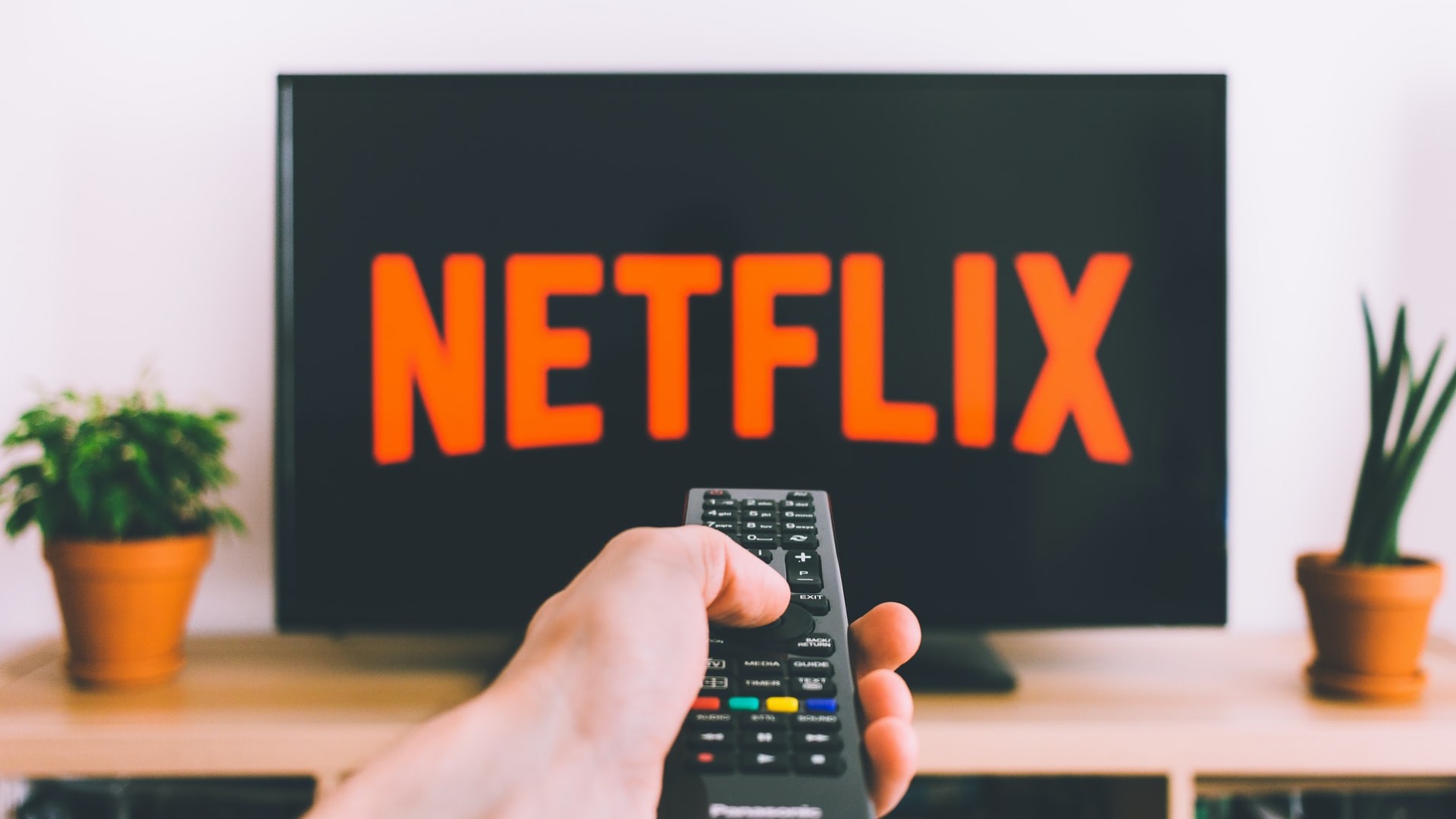 Getting a movie or TV deal is the ultimate dream for many authors. We fantasise about sitting on set, watching A-list actors reading our dialogue. Or we imagine millions of fans flocking to cinemas to watch a story we created. Despite this common goal, however, books are rarely adapted for the screen. Even those that break through frequently take years. Just look at this viral tweet by Amy Charlotte Kean, an author and editor at Shots Studios, Inc.:
"The Queen's Gambit has been viewed by 62 million people. The producer, Allan Scott, is on BBC News talking about how it took 30 years, with 9 rewrites, and every studio he showed it to said that no one would be interested in chess.

PLEASE PERSEVERE WITH THAT THING YOU'RE MAKING"
This story is all-too familiar for those in the industry. Dr. Ken Atchity, a literary manager who developed The Meg, explained in 2020 on The Creative Penn that the monster movie got sold to three studios and took 22 years to be released. And many never reach the finish line.
If you want to see your book adapted then you typically have to wait ages. During that time, you have to option the book, traverse the sharks of Hollywood or TV production hubs, wade through legalese, jump hundreds of hoops, raise funds, approve the screenplay, hope the stars align and practice extreme patience. Even then, you're unlikely to see your work become the next Game of Thrones or Twilight. There's a lot of luck involved.
Having said that, there are moves a proactive author can make to improve their odds of getting the ball rolling. The internet has afforded authors insights and access to other creators from all disciplines. It has opened avenues that were previously shrouded in mystery. Today's blog post will explore some of those avenues and look at paths you can take to improve your chances of turning your book into a movie or TV show.
Write Something Low budget
One of the best things you can do to make an adaptation more likely is write a story that requires a low filming budget. Think about what is commonly made. Crime and romance appear more often on TV than other genres. That's not a coincidence. Sci-fi and fantasy stories do get developed but they are rare because those genres are usually more expensive to produce to a high standard. Creators have to consider prosthetics, special effects, concept art, costumes. Alien worlds and medieval settings cost money to fabricate or render. Sets are often vast and require an army to design them.
Speculative fiction does get made but only if the books have a huge proven audience. And even then production companies hesitate. Horror stories, meanwhile, tend to be more contained. Fake blood and a handful of actors in an old house are easier to bankroll than an army of extras needed for an epic battle scene. Crime and romance also skew towards smaller casts and less extravagant sets. That's why they get made on a far more frequent basis. Hence, if you want to see your work on screen, first consider the real-world production costs of what you write. Remember that every monster you spawn and building you destroy will have to be filmed. Then ask yourself, "Can I write this scene in a way that's cheaper to film?"
Get Represented
Authors with traditional publishing careers commonly have agents who manage their deals. As an indie, you might believe you can represent yourself for film and TV just as you've controlled the publishing process. Unless you're well-versed in IP rights and understand studios, however, this is generally a bad idea. Finding movie producers and pitching your book is possible but can you take your project all the way through production and get it distributed without falling victim? Probably not. Some authors try and hit snags that a professional agent could avoid. Others see their movie rights taken in the process, and with them any chance of ever seeing their work produced.
Now that authors can manage their own careers better than many publishers, some claim that agents are unnecessary middle-men that rarely earn their cut. Whether or not this is true depends on the agent. But even some of the proudest indies profess the value of representation when adapting their work for screen. The truth is that film and TV agents have contacts and experience that are impossible to obtain without spending a lot of time in the industry. They know how to sidestep production snags and talk to the right people. Maybe that will change as both the publishing and screen-based industries evolve but, for now, getting representation is strongly advised if you want to see your words played out on screen.
Network
Agents might be necessary to ensure your adaptation goes ahead without you losing a fortune, but it is possible to initiate the process yourself. Proactive authors engineer a starting point by networking. There is no specific workflow you can run through to make this happen, nor is there a reliable way to set a timeline. It's a numbers game; meet enough people and you will eventually stumble into conversations with influential decision makers. Or, at the very least, you will talk to someone who knows someone who can help you.
Luck plays a part, but you can make smart decisions to speed up the process. Targeting appropriate venues is one. Instead of networking with just other authors and book retailer reps, consider branching into social hubs that attract producers, screenwriters and directors. Many of these individuals will have agendas of their own and won't want to work on your project, but that's okay. As long as you keep promoting your work and making friends, eventually you will be introduced to someone who can help. Just be sure to have pitches ready for when that happens because you only get one shot to make a good first impression.
Impress Wattpad
This is a new path into movies and TV, but it's no less valid than Hollywood or the BBC. If you're unfamiliar with Wattpad, it's a story-sharing platform on which writers publish their work, broken into chapters, for readers to enjoy. The platform is free and all but the most popular writers there earn nothing from it. Instead, they get likes and chapter reads, much like amateur YouTubers who receive likes and views but are too small to benefit from the Google AdSense programme. Wattpad might sound like a time-waster if you're earning money from your books on paid platforms like Amazon or Apple, but publishing work there is non-exclusive and comes with surprising benefits. Namely, movie deals.
In 2020, a Wattpad novel written by teen romance author Beth Reekles hit number one on Netflix. This was for The Kissing Booth 2, her second book to get adapted. Netflix bought the rights after she gained Wattpad fame. But it isn't just Netflix working in this space.Having amassed 90 million regular users, Wattpad itself, now a global powerhouse, has attracted serious investment for expansion.
One such expansion project is Wattpad Studios, an in-house production company. According to their website, they "rely on your story's audience engagement, community sentiment, data insights and [their] team of editorial experts to find great stories, unique voices and trends." The message is clear; grow a following on Wattpad and you could land a movie deal, either with Wattpad or with another streaming behemoth.
Do It Yourself
The maker movement has gained significant momentum over the past decade and shows no sign of slowing. More people than ever are paving careers in publishing, cinematography, contemporary art, audio production and acting all thanks to technological advancements. In many ways, commercial cinema and TV are some of the final strongholds to fall at the feet of indies. Outliers do break into the world occasionally. According to Box Office Mojo, Paranormal Activity, an indie horror film released in 2009, had a budget of only $15,000 and only premiered in 12 theatres. Yet, it went on to gross $193 million worldwide.
Indie movies don't often get traction, but that may change given the resources authors have at their disposal. For example, some large romance authors have 100,000 newsletter subscribers, many of whom are happy to crowdfund projects. They can raise a few hundred thousand – enough to bankroll a small-set romance with relatively unknown actors. Mental Floss has reported that Hallmark itself routinely makes movies for under $2 million and wraps up filming in a matter of weeks. There's nothing stopping a powerful, well-connected indie author from managing their own movie and doing the same. It just takes a pioneer to start the trend.
Overall, there are lots of ways to see your book adapted for cinema or TV. New ways to make this happen appear all the time. Just know that you don't need this to make a good living from your writing, nor will a deal guarantee a massive payday. Thousands of mid-listers make a six-figure salary every year without an adaptation and they live perfectly happy lives. Pursuing a film or TV franchise isn't necessary, but it is possible if that's your dream.
Grab Your SPF Freebies!

Sign up to receive your SPF starter package, which includes a free 3 part video series on getting started with FB ads, and inspirational and educational weekly emails.