How to Structure a Self-Help Book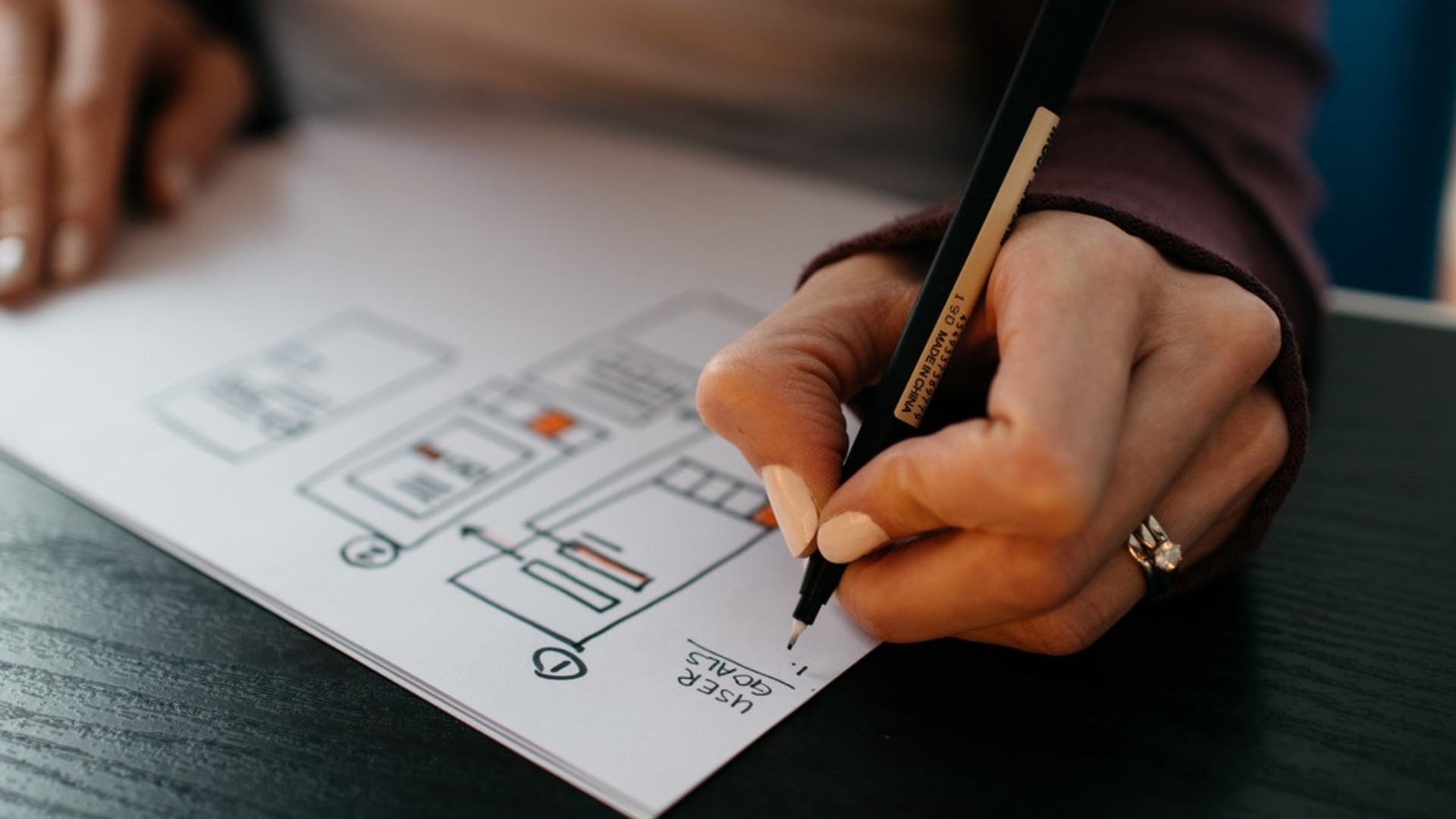 by Daniel Parsons
When many people dream about becoming a writer, they often fantasise about writing a bestselling novel like J K Rowling and signing copies to queues of cosplaying fans. What they don't usually consider is the less coveted but often just a profitable and rewarding path of non-fiction.
Self-help literature, in particular, provides consistent sales for many writers while their fiction income fluctuates. Not to mention extra income opportunities: motivational speaking, coaching, consulting work. As a writer, you probably have a lot of specific knowledge, so you might as well monetise it. Writing a self-help book can help you. After all, writing a book on a topic instantly identifies you as an expert in the eyes of many readers.
Of course, to keep those readers believing in your authority long term, your book has to be good. It has to answer their questions and present information in an accessible way. Excellent self-help guides are equal parts knowledge, inspiration and entertainment. And to hit all three touchstones you have to structure your book well. This blog post will show you how to do it.
TABLE OF CONTENTS
Starting with a table of contents isn't essential for fiction but it is paramount in self-help. That's because as much as you strive to structure your information in a logical order, not every reader will read the whole book. Nor will they necessarily read what you've written in order.
Yes, you should still outline your book to ensure a logical progression for those who do read it from front to back, but you also have to consider that some readers will read random chapters. A reader who bought your guide on competitive swimming might have mastered their athlete's mindset but will still be interested in improving their diving technique or getting a commercial sponsor.
Writing a table of contents and repeating snippets of information throughout your self-help book enables it to be read in any order. This is important for paperbacks but even more so for ebooks, because the technology allows your readers to click chapter titles in your contents and move directly to the information they need, which will be appreciated.
INTRODUCTION
Introductions in self-help books can be anything from a few paragraphs to 30 pages long. The length doesn't matter. What does matter is the tone. You don't need to include a lot of actionable information in this section. Your main job here is to introduce the topic. To tell your reader what to expect from the body of your book. Addressing the reason why they've chosen your book in the first place is a good place to start. Normally, it's because they have a particular problem they want to fix, or an opportunity they want to explore.
The introduction shouldn't be about you initially; it's about your reader. Only after you've addressed their issue should you introduce yourself and explain why you are uniquely qualified to help. The reader doesn't want your life story – unless it's relevant. Sure, if you've survived life in the childcare system and this book is about how other children can do the same, it's relevant. But if you've written a poker manual, that time you got locked in an elevator doesn't need to be here unless it informed your ability to keep a cool head in the World Series.
Once you have assured the reader that your book can solve their problems, your introduction should round off with a brief overview of what they will learn from the following page and how it can be consumed (e.g. in order, in random chunks, in thirds to line up with the reader's ability level). You don't need to go into too much depth; just a high-level overview.
GLOSSARY (OPTIONAL)
Jargon is a staple of many self-help books, particularly those in highly academic areas like medicine and economics – even publishing. Just because you understand the terms and acronyms used in your area of expertise, that doesn't mean your readers will. Therefore, a glossary will benefit many guides. Each term can be listed as a sub-heading and explained in one paragraph. Stating only the terms you use often in the book will be enough. You can omit terms used once, and explain them as you introduce them in the chapters instead.
PIPE-DREAM BENEFITS
An excellent way re-energise your readers after a dense glossary is to show them what they can achieve at both a basic level and as an extreme success story if they implement your lessons. What can you help them achieve? Can you double their income? Improve their social standing? Enable them to lift their own bodyweight? Whatever it is, make them picture it and show them examples of people who have already got there by using the tactics outlined in your book.
Not only will your words inspire them to keep reading but adding texture and clarity to their dream will provide them with the hunger they need to put your lessons into action. Hence, that will lead to success stories, and success stories will lead to better reviews, superfans and more opportunities for you.
BASIC MINDSET PRINCIPLES
Motivation and a can-do attitude trump talent in the long term. There are outliers, but on the whole, this fact has been proven by scientific studies in entrepreneurship, creative pursuits and education. That's why many good self-help books start with a section on attitude; because readers who don't master their mindset first are more likely to fail any lessons taught later in the book.
They absorb the knowledge but never take action because they haven't internalised mantras such as "do it now", "tackle the hardest thing first" and "grit will help you overcome adversity". They've lost before they start because their self-help guru never prepared their mind to follow their tactics all the way until they've achieved what they pictured in their pipe-dream scenario.
THE BODY OF YOUR BOOK
This section should take up at least 80 percent of your book's wordcount and should be full of practical tips that will help your reader overcome their problem. You will want to be specific, outlining exact strategies they can action immediately. What, where, when, why and how are all important.
While you'll want to start chapters at a high level, sub-chapters should be full of granular advice, plus case studies showing how to use your advice in specific situations. Don't include too much padding. Readers won't feel cheated by a shorter book as long as it teaches them what they want to know. Some of history's most successful self-help guides are well under 200 pages. Just look at Who Moved My Cheese, The One Minute Manage and The Go-Giver.
One thing you don't want to do is withhold information. This is a huge mistake that some non-fiction authors make if they also sell courses. They hold back their best tips, teasing readers with more comprehensive resources that are not included in the book. Tactics like this are a sure-fire way to get one-star reviews. Readers want to solve their problem, not pay for a marketing pitch to a more expensive solution. Simply write a great book and the heightened social buzz it creates will attract more course learners who prefer to digest information via that medium.
The best self-help books typically order the meat of their content in one of two structures. Either they group the information into themes or they lay it out in order of difficulty, from the fundamentals for newbies to advanced strategies for seasoned enthusiasts. As long as it's logical and easy to navigate, with clear subtitles that guide readers to the information they want, your approach should depend entirely on what will work best for your book.
PUTTING THE BOOK INTO CONTEXT
Finally, once you have taught the reader all the information they sought out when picking up your book, setting your lessons into a wider context is an effective follow-up strategy. For example, a book on growing an organic Twitter following can do exactly what it suggests but readers will want to know what to do next once they get to the end.
Can they leverage that following to solidify their place as an influencer on other platforms? Should they look into speaking gigs to grow their platforms beyond the confines of the internet? Should they seek you out and join your mailing list for more tips? You get the idea. Readers who have read your whole book probably liked what you had to say and want more. This is your opportunity to guide them into your sales funnel.
Grab Your SPF Freebies!

Sign up to receive your SPF starter package, which includes a free 3 part video series on getting started with FB ads, and inspirational and educational weekly emails.